Tandoori Flames

5 months ago
Delicious & Delectable, That's Naan Bread for You
A naan is quite a visual and aromatic delight on one's platter. Elongated and triangular in shape, speckled white-brown in colour, with a crispy crust lashed with butter and sparingly sprinkled with nigella seeds, it smells smoky, and looks enticing and so very worth biting into.
As you might know already, naan is an Indian flatbread that's quite a gourmet delight. You can call naan breads the aristocratic segment, the crème de la crème, the upper crust of the Indian bread basket. Tandoori breads were introduced to the Indian subcontinent hundreds of years ago by invaders from Central Asian nations and slowly as invaders became settlers, naan took Indian influences and became a part and parcel of north Indian cuisine.
Naan is cooked in tandoor (the Indian hot clay oven). Believe me, the kitchen corner where naans are cooked smell totally enticing with their woodsy- floury baking aromas. Making a good naan is not child's play. It takes a dab hand years of practice to learn to make perfect naans (by the way, naans at Tandoori Flames are made just the way these are meant to be cooked!) This crispy on top and bottom and meltingly smooth in the middle Indian bread goes fabulously well with gravy dishes and kebabs.
Indian cuisine is rich in numerous varieties of breads which are very different from breads baked in the western hemisphere and down under. Of course, the word bread itself is an English suffix, otherwise in India, naan (of for that matter, all other breads) are referred to simply by their first names. Most Indian breads are flatbreads rather than loaf ones. Then most north Indian breads are actually made of whole wheat flour, unleavened dough and are either cooked on a hot griddle, or are deep fried in hot oil.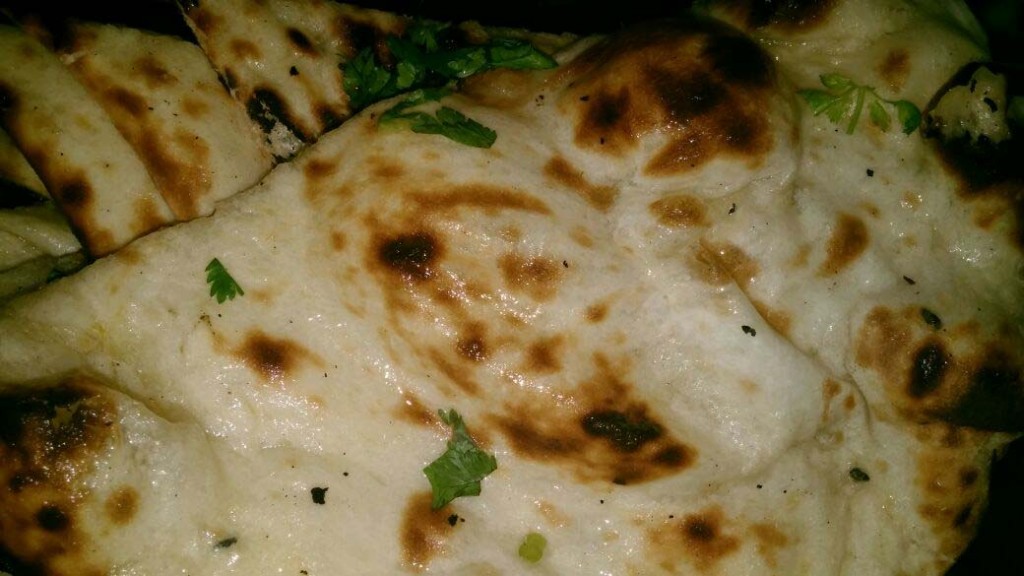 Naan is different though from other more regular Indian bread varieties. First of all, it is made from white flour. Then the dough is leavened with yeast or yoghurt. Naan is sometimes referred to as khameera (khameer means yeast induced fermentation). Then naans are baked in hot clay ovens. Like most other Indian breads, naans can be plain or stuffed, get enhanced taste with a smothering in melted butter and are best consumed smoking hot and fragrantly fresh with the curry of your choice. Remember, Indian breads are traditionally eaten as 'scoops' i.e. you break a piece of bread, and scoop up gravy with it to put into the mouth.
At Tandoori Flames, we serve a wide variety of delicious naans to complement our vegetable, meat and kebab dishes. Here is a look at some of them:
Plain naan – This is the basic yet very delicious naan made fresh from the plain leavened dough in hot clay oven. A good choice with very spicy curries.
Garlic naan – This is the naan that's flavoured by lavish application of garlic butter on the top.
Butter naan – A flakier avatar of the regular naan, loads of butter adds layers of flakiness that simply melt in the mouth. Simply awesome with gravies.
Mint naan – This naan comes with a wholesome sprinkling of dried mint powder on a buttered crust that adds a zingy fresh taste. Goes best with red gravy dishes.
Basil & Mint naan– A naan with shades of parantha (another Indian delicacy) comes garnished with basil, mint and butter. Excellent with white gravy dishes.
Kashmiri naan – A 'fit for kings' naan that's comes generously filled with dried fruits and nuts. A great choice for a special occasion.
Cheese naan – The cheese-filled naan that's a perfect fusion of Indian tradition with western influences. A must-try for the adventurous palate.
Keema naan – Filled with spicy minced meat, this naan was once the pride of the royal kitchens of India. Order for a 'royal' experience.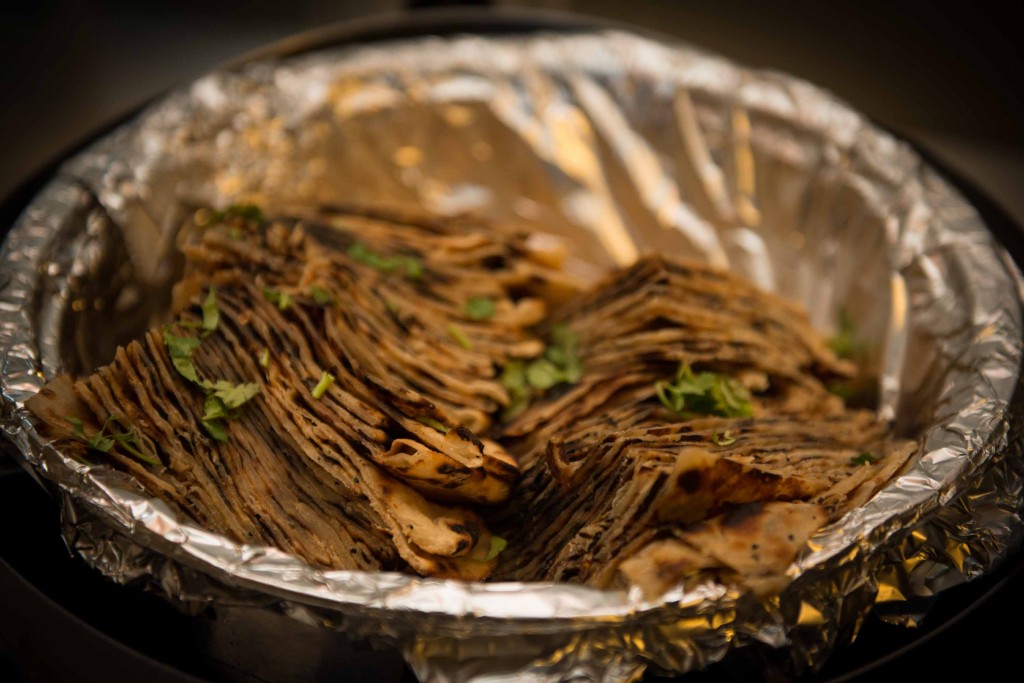 We also serve many excellent gravy dishes and kebab platters that you can choose to have your naan with. So if the regular breads have been boring you with their monotony, book a table at Tandoori Flames and discover just how exotic and enticing naan breads are!
Visit Tandoori Flames @ West Footscray Restaurant, 583 Barkly Street or South Kingsville Restaurant, 15 Vernon Street