Tandoori Flames

5 months ago
Easter Celebrations in India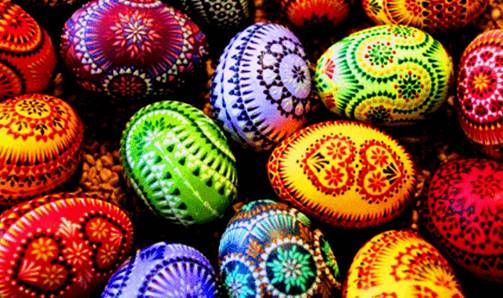 A while ago, we discussed two major spring festivals – Basant Panchami and Holi- that are totally unique to India and Indians. Today we talk of a springtime festival that's celebrated all over the world, including India and Australia. In case you haven't guessed it by now, I am talking of Easter.
Christians in India
Most people may think that India is all about Hinduism and Islam. On the contrary, India is a multi-ethnic society with followers of many more religions including Christians. India's large Christian community forms 2.3% of its total population. And before you think that 2.3% is quite tiny, let me remind you that India is world's second most populous nation after China and this apparently small 2.3% comes to around 24 million people! Add to it the fact that there are many regions such as Goa, Nagaland, Kerala and Mumbai with concentrated and Christian-dominated pockets and you can see why Easter is well known in India though not quite as popular as Christmas which is celebrated with tremendous fanfare. (Read more at https://tandooriflamesmelbourne.com.au/christmas-celebrations-in-india/)
Easter is a Spring Festival
As you know already, Easter is a celebration of Jesus Christ's resurrection post- Crucifixion, and as such it signifies a new beginning following the end, a renewal of life. Unsurprisingly this is also the precise message of arrival of spring. Many people do say that Easter is a modified version of a pagan fertility festival.
Well, all I can say that Easter festivities follow a 40-day long period of fasting and abstinence known as Lent. Naturally at the end of this self-denial lies much gratification.
Here are some key features of Easter celebrations in India:
On Easter Sunday, Catholic Christians attend a special midnight Mass.
Most Christians buy new clothes to wear on Easter.
Gifts such as cakes, flowers and lanterns are exchanged between family members and close friends.
Many people do some form of charity and make donations in cash or kind.
Families get together for elaborate festive meals that often feature a fusion menu with regional dishes sharing prime space with hot cross buns and chocolate dishes.
Most schools organize events and contests like 'decorate the egg'.
As Good Friday is a gazetted holiday with all schools and offices closed, many families prefer to take long weekend breaks.
Easter Monday is a restricted holiday (not mandatory but allowed) and Christian educational institutions hold Easter celebrations in advance and often distribute Easter eggs among students.
Easter eggs and Easter bunnies take pride of place on bakery shelves and bakeries do roaring business. Both Christians and non-Christians throng to buy variety Easter goodies such as hollow sugar eggs filled with dry fruits, candies and chocolates, chocolate bunnies, cakes and so much more.
Easter in Goa
A special mention of Easter celebrations in Goa, a tiny state on the Indian west coast is needed here. While the rest of India was a British colony during 19th and nearly half of 20th century, Goa was a Portuguese colony for centuries. The place has a Portuguese spirit and Catholicism thrives in it. On Easter, the entire Goa wears a carnival atmosphere. Churches and cathedrals are decked up. Many tourists visit Goa on Easter to savour its special brand of festivities.