Tandoori Flames

5 months ago
Restaurant Catering or a Full-Service Private Catering Which is Better?
It can be as difficult to plan an event as having a souffle to rise in a temperamental oven. Before you begin, there are so many things to consider. Thankfully the team at Tandoori Flames, have made it easy to select the correct form of catering services for your next event.
Which is Better Restaurant Catering or a Full-Service Private Catering?
What's New This Christmas 2020?
Restaurant catering is offered to a place of your choosing by restaurants. At the restaurant, the food is prepared and served, usually based on the in-house menu. Then the food is delivered to your place for your guests to serve you.
Catering services are full-service agencies that partner with hosts to develop bespoke event menus. Throughout your case, caterers and their staff will arrive at your location to plan, cook, serve and clean up. Although several restaurants host in-house activities served by waiting for staff, this article focuses on restaurant catering as an ancillary service for outside activities.
You should distinguish between two distinct avenues of service, restaurant catering or a private catering service when considering catering.
During this time, it is best to go a little eco-friendly and tummy-friendly way to avoid any unimagined mishaps. You can choose to go Indian as Indian food has many health benefits. The spices used in Indian food have natural digestive and stomach healing. Along with this, it is easy to prepare Indian cuisines compared to the other ones around the world!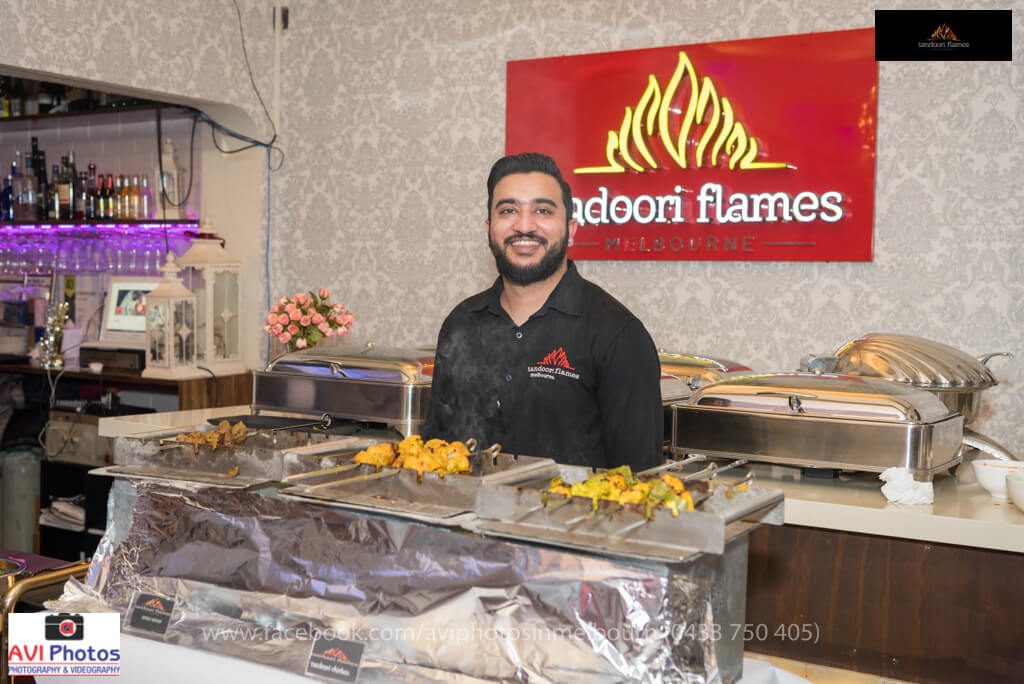 Food and Preparation
Food made in restaurants is always something special to behold. You may have a favourite local haunt for your event that you would like to endorse and introduce to your attendants.
Caterers in restaurants also:
Replicate dishes in large quantities from their menu in a short time
Have an infinite number of instruments and components at their disposal
The key advantage of catering services, on the other hand, is that they collaborate with organisers to create bespoke menus. A tasty, personalised experience, particularly if you have a specific theme in mind, can add a new element to an event.
Both private restaurants and catering services offer quality food that is freshly cooked by trained chefs. The distinction is that at your case, catering services plan and cook on-site, offering a degree of freshness and consistency that is second to none.
Staff and Services
Offering a premium dining experience that you can enjoy away from your own kitchen, restaurants are the best at what they do. For your event, restaurant catering should do the same.
Although wait staff support in-house restaurant activities, outside restaurant catering, will not participate in your event in the same way. When the food arrives, the partnership ends. Probably, you might need to pick up the food yourself from the restaurant.
In delivering a hands-off environment so that you can sit back and enjoy yourself, full-service caterers are experts. Throughout your case, caterers provide not only the food, but also dinnerware and wait for staff to serve and clean up.
Restaurant Catering Vs. Private caterers
The crux of each great party should be good food. The food also becomes a topic of conversation as people share and appreciate the same delicious cuisine. Your event will bring a remarkable culinary aspect to both restaurant catering and catering services.
The key difference is how each business form was formed. Outside of your restaurant, restaurant caterers simply give another service. To provide the ultimate full service, catering facilities have been built from the ground up.
The team at Tandoori Flames know that for your case, you want the best possible experience. We deliver catering service that includes set up, to serving and the memories in between.