Tandoori Flames

5 months ago
Can't Find The Right Outdoor Catering Services in Melbourne?
There is a trend nowadays to make events unique and wholesome by using outdoor catering services. Outdoor catering means catering services offered by the caterer at a venue other than their business location. Suppose you intend to organise an event outdoors, and you're confused about hiring a normal catering company or an experienced outdoor catering company. In that case, the latter will be your best choice.
At Tandoori Flames, we understand that it's not an easy task to organise an event outside your place, it also involves taking care of a lot of other things. Can be hired from outside, but you can't just forget the food and drinks served at the event. So for that, it is recommended that you employ outdoor catering services to solve food and beverage issues.
Given below you will know more about the importance of recruiting outdoor catering services.
What is outdoor catering?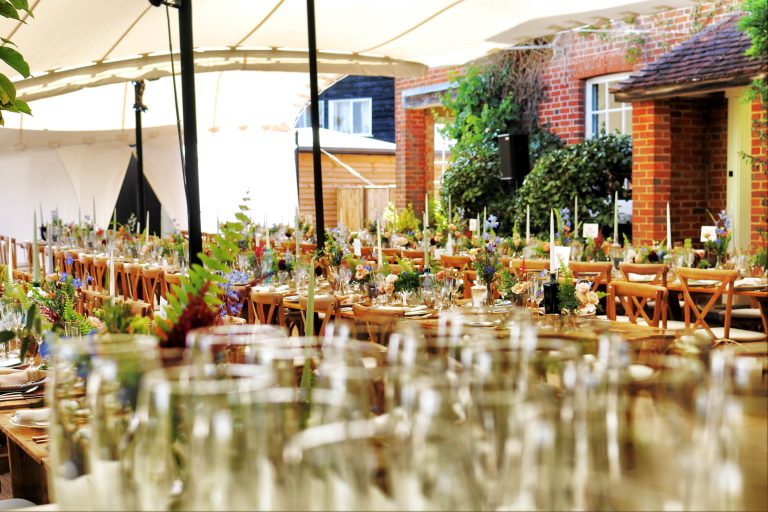 The supply of food and drinks at a remote site away from restaurants or suppliers is outdoor catering. The organiser typically determines the event location and the price is paid depending on the variety of food and services provided.
Outdoor catering takes care of an event in a fully-fledged way, unlike other kinds of catering services. Occasions such as weddings, corporate barbeques, sports activities, family reunions, gatherings, and different types of casual settings get significantly better with the help of professional outdoor caterers.
Difference between catering indoors and outdoors
There generally is abundant lighting in day time outdoor catering since the services offered are taking place outside under the open sky. In contrast, indoor catering may require abundant light with the aid of artificial lighting. Throughout the day outside temperatures vary, therefore, professional outdoor caterers equip themselves with the necessary equipment for any potential problem that may occur. Choosing outdoor catering for your event means you're going to have to deal with natural elements such as falling rain, wind, or dew.
The temperature is kept constant in indoor catering, using air units and other ventilation systems installed in the house. While all of them have their drawbacks, the advantages of outdoor catering outweigh its disadvantages as many individuals still choose to have their special event catered outside.
Not limited to the group's size
Outdoor catering has no restrictions on the number of people who could attend the function. You have ample space for the venue outside, which makes it easy for a large number of guests to be invited. The size of the hall or building where the event is held is mostly limited to indoor catering. Another significant benefit of outdoor catering is that you won't have to think about hosting a larger venue for your party or function.
Cost-Efficient
You can save cash on renting a room by getting your event catered by outdoor catering services. As all will take place outdoors, you won't have to be concerned about the additional expenses of renting space for the venue.
Flexibility in Themes
When it comes to setting up themes for the event or decorating the venue, outdoor catered events provide more choices. If you want to bring your event theme in line with catering services, outdoor catering can be your perfect option. To boost the atmosphere and overall guest experience, you also have enough space to install additional decorative pieces and outdoor lighting fixtures. The degree of decoration in indoor catering is restricted to the hall size and the lighting options available.
Memorable Experience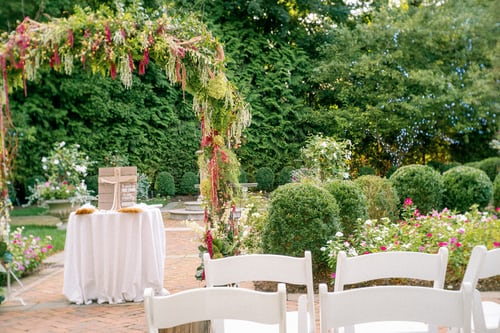 Outdoor events are always way more fun than indoor ones. The key factor here is the ability of guests to move around without constraints and boundaries. It also allows us to easily arrange the seating system for the outdoor catering company. Owing to all the extra room they can use to serve delicious food to their guests and give them an unforgettable experience.
Catered By Professional Chefs
Highly trained chefs and staff will offer professional and expert services. Since they have years of experience in this area, you can rely on the team and they know what labels are required to be placed on the specific tables.
Traditional catering methods are not very common nowadays, people concentrate more on options for dining and luxury catering. To select a reputable outdoor catering company, you can contact your acquaintances and get their recommendations. Through doing so, you can employ a trustworthy business who can manage the whole event and make all the arrangements to serve your food and drinks.
Wrapping Up
It is always helpful to employ an outdoor catering company, as they know how to turn your event into a success. You should do some internet research and take price quotes from some caterers. You can get a fair idea about the quality of the food and its price and make an informed choice after comparing their quotations.
Before finalising the catering business, do not forget to verify the quality of the food. Also, don't forget to inquire about the cancellation policy and payment plans, This is especially important so that you don't end up with an unfair legal issue because you haven't thoroughly read their terms and conditions. Tandoori Flames lets you taste and experience the quality of their food before hiring.